If you're looking for high-quality CBD products, then you should check out CBD Lion. This family-owned business has been in operations since 2017, and many users prefer them, and for a good reason – it offers high-quality products at an affordable price. Plus, all of its products are made with organic ingredients.
In this review, we'll see why CBD Lion remains to be on top of its game and if its products are worth checking out.
Key Points
CBD Lion does a lot of things well that have been a reflection of its years of experience in the industry. However, it still has some things to improve on, especially now that it has to adapt to modern trends.
Pros of CBD Lion
Offers a wide range of products;
All products are made with organic ingredients;
Affordable price points;
Full-spectrum, Broad-spectrum, and Isolate; and
Products are third-party tested.
Cons of CBD Lion
Could improve its website design;
Some lab results are outdated; and
Requires a 30% restocking fee to initiate returns.
CBD Lion Details
These added details will help you see how the company values quality and customer service.
Hemp Information
CBD Lion sources its hemp from local farms in Oregon, Colorado, and Kentucky. These states are considered to be the best areas to cultivate organic hemp. The company ensures the quality of its product by having its hemp sourced within the country.
Testing & Quality Control
CBD Lion third-party tests all of its products for potency, pesticides, and heavy metals. Some of its recent tests include cannabinoid and terpene potency, pesticides, heavy metals, microbial, mycotoxins, and residual solvents. However, other lab results are either outdated or don't have sufficient information about possible traces of other substances.
The results of these tests are available on the company website. All of the product packaging also have QR codes for easy access to the copy of lab results.
Company Information
CBD Lion can be reached through its website, cbdlion.com. It can also be contacted by its email or by phone. The customer service team typically responds immediately during business hours.
Email – [email protected]
Phone – (833) 223-2329
Product Reviews
This brand boasts a wide variety of products. You will enjoy browsing their product list because there is so much to check out. Here are some of their top sellers:
1. CBD Gummies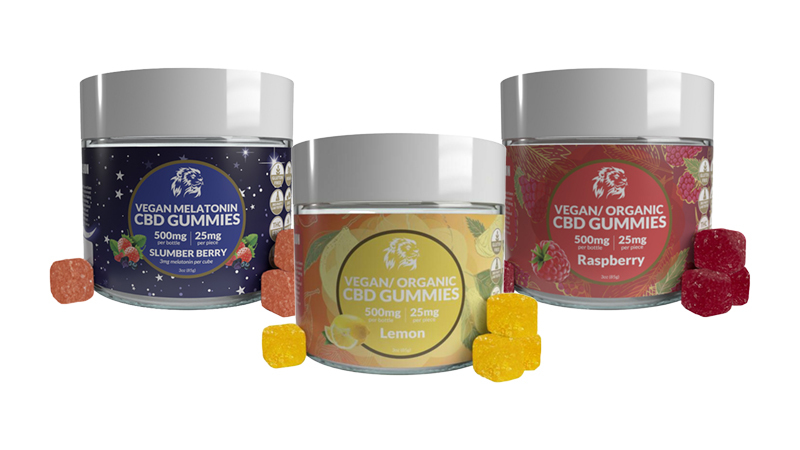 The CBD Gummies from CBD Lion are a good way to get the daily benefits of CBD while enjoying a delicious treat. If you want a product that will mask the earthiness of CBD, this product might be great for you.
This best-selling product is available in three flavors: lemon, strawberry, and raspberry. Customers said that the raspberry is the tastiest among the three flavors. Each gummy contains about 25 mg of CBD Isolate with 20 or 60 gummies per jar.
Since it's an edible product, it usually takes around 90 minutes before the effect kicks in, but it can last for 6 hours. It's a perfect CBD treat, especially for those who are still new to taking CBD. The potency is low enough to be buildable. You can take 1-2 gummies daily or as needed. It's also recommended to take one on an empty stomach.
The only downside is that these gummies tend to melt quickly, so they're not ideal if you're in a warmer area unless stored properly in a cool, dry place. Regardless, they make up for it by being one of the most affordable options in comparison to CBD Oil Tincture and CBD Capsules.
2. CBD Roll-On
The CBD Roll-On from CBD Lion is a great way to get targeted relief for muscle aches and pains. This one is a preferable option for those who are looking for fast-acting and cooling relief.
This product contains full-spectrum hemp oil, which means that it contains all of the cannabinoids, terpenes, flavonoids, and phytonutrients that are naturally found in the hemp plant. It also contains menthol, which provides a cooling sensation that can help with muscle swelling, and lidocaine which is an anesthetic that can help in reducing pain and discomfort.
The potency of this product is also quite strong at 1000 mg per 2.5 oz bottle. Customer reviews also attest to its effectiveness in relieving pain quickly. It's also perfect for those who are always on the go since it's very easy to use. Just roll it on the affected area and wait for the cooling effect to kick in.
As for its downsides, some people said that the smell could be a little too strong for their liking. It also has a limited potency and size, so it might not be suitable for those who cannot handle a 1000mg concentration.
3. CBD Oil Tincture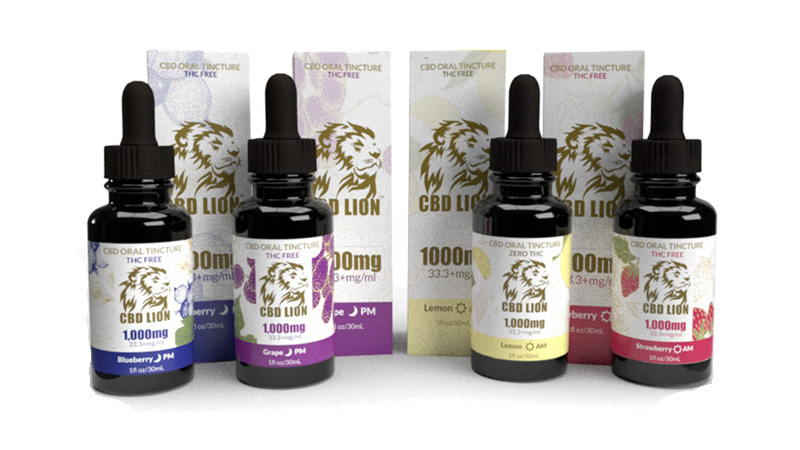 The CBD Oil Tincture from CBD Lion is one of the most popular products from the company, and for a good reason. It's one of the most versatile CBD products since its dosage is customizable, and it can be used as it is or can be added to foods and drinks.
This product comes in 250mg to 5000mg concentrations per 30mL bottle. It comes in three formulations full-spectrum, broad-spectrum, and CBD isolates. Most variants of this product are flavorless, but if you prefer flavored tinctures, the 1000mg variant can be bought in four flavor options: lemon, grape, strawberry, and blueberry.
CBD oil tinctures are a great way to get your daily dose of CBD. They're also very easy to use since all you need is a few drops under your tongue. CBD Lion's oil tinctures are also some of the most potent in the market. The effects can be felt within minutes and can last for up to six hours.
The only downside to this product is that it uses MCT oil as its carrier oil. This means that it's not suitable for those who are allergic to coconuts. Otherwise, this is a great product that provides fast relief and is very affordable.
Related article: Top Brands of CBD oil for Weight Loss
4. CBD Bath Bomb
The CBD Bath Bomb from CBD Lion is the perfect way to relax after a long day. This product is a favorite as it has different scents that also have specific benefits.
This product contains 100 mg of CBD Isolate per bomb and comes in five different scents: lavender, eucalyptus, citrus, charcoal, and rosé. It also contains sunflower oil, shea butter, and sea salt, which are great for keeping the skin moisturized and acne-free. The scent also amazingly lingers on the skin for a long time.
Bath bombs are a great way to get your daily dose of CBD as well as enjoy its therapeutic benefits. Just drop it into your bathtub and let it dissolve. The effects will be felt within minutes and can last for up to six hours.
This product doesn't have many disadvantages, but it's important to note that the claimed benefits of the essential oils used as scents in this product are not entirely backed by science. It might also be expensive for some, considering that this product is for one-time use.
Related article: Savage CBD Review
5. Hemp Flower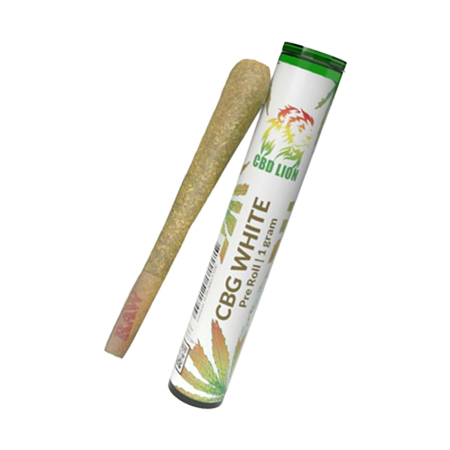 The Hemp Flower from CBD Lion is a great product for those who are looking for an all-natural way to get their daily dose of CBD. This product contains no additives or preservatives and is made with only the finest hemp flower.
This product line comes in two forms: pre-rolls and powdered CBD isolate. Both forms contain a 1g concentration. The pre-rolls come in two flavor options: CBG White or Sour Space Candy. The CBD White has rich vanilla and flowery flavor, while the Sour Space Candy tastes sweet but also sour. Both have a combination of CBD, CBG, CBDA, CBC, and THC. However, CBG White has a more dominant CBG content.
Hemp flowers are a great way to enjoy the benefits of CBD without any added chemicals or flavors. The powdered CBD isolate, in particular, is perfect for those who want to make their CBD products at home. It can be used on its own or incorporated into other ingredients.
The only downside of this product is its unavailability in certain states that have state laws on THC count calculations and smokable hemp. Otherwise, this is a great product for those who want CBD benefits in their purest form.
6. Pet CBD Treats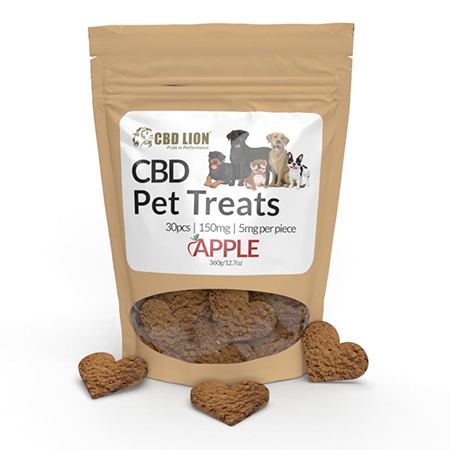 The CBD Pet Treats from CBD Lion is a product that will help your furry friends enjoy the benefits of CBD. If your pets don't prefer the taste of tinctures, then they will surely love these delicious and healthy treats.
Each treat contains 5mg of full-spectrum CBD and comes in the shape of a heart. It's also available in two flavor options: cinnamon oat and apple. The treats are also available in three different size options: small, medium, and large. This product can be bought in 5 pieces or 30 pieces per pouch.
CBD pet treats are a great way to introduce your pets to the benefits of CBD. It's organic, gluten-free, and vegan-friendly. They're also very convenient since you can just give them to your pets as a snack or treat. If you're new to giving your pets CBD, there's a recommended starting dosage chart provided on the website.
The only downside of this product is that it's not suitable for cats since they are not able to metabolize CBD as effectively as dogs. Other than that, this is a great product for those who want to give their pets the benefits of CBD.
Brand Review
8 out 10
CBD Lion is a brand that you can trust. It has been in the CBD industry for years, and all of its products are made with organic ingredients. Plus, it offers a wide range of products at an affordable price point.
That being said, there are still some things that the company could improve on, such as its website design, outdated lab results, and return policy. But overall, CBD Lion is a great brand that you should consider if you're looking for high-quality and organic CBD products.
Best Place to Buy CBD Lion: Online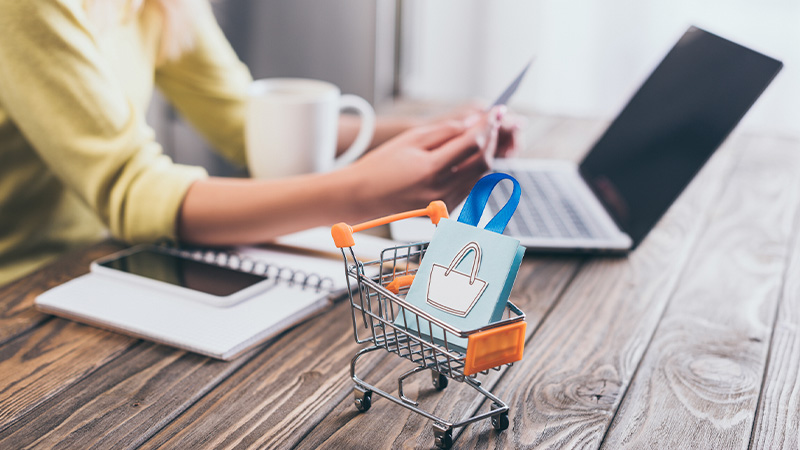 All products of CBD Lion are available and ready to be purchased on its website. Although it can also be bought at local stores, it's still recommendable to buy online.
Aside from the convenience of having the products delivered straight to your doorstep, you are guaranteed to get fresh stocks and lots of discounts. The website also contains all the necessary information you have to know about each product before purchasing.
Does CBD Lion Offer Free Shipping?
Yes. CBD Lions has a zero shipping promo and a same-day shipping option. These apply to orders that are placed and confirmed before 3 pm CST.
Conclusion: Should You Buy From CBD Lion?
Overall, CBD Lion is an ideal option if you're looking for a brand that provides high-quality and organic products. Since 2017, they have been known for offering multiple product varieties. Quality is also ensured because it's being led by medical and recreation experts. The company also works closely with local farms in the U.S. for its hemp.
However, despite the strengths it has accumulated throughout the years, CBD Lion still has some things to improve on. Among these are its website improvement, outdated lab results, and return policy. Regardless, it's a great go-to brand for affordable, high-quality, and organic products with multiple varieties, formulations, and flavorings.